Atmosphere Posters
A collection of posters designed for the Indie club night.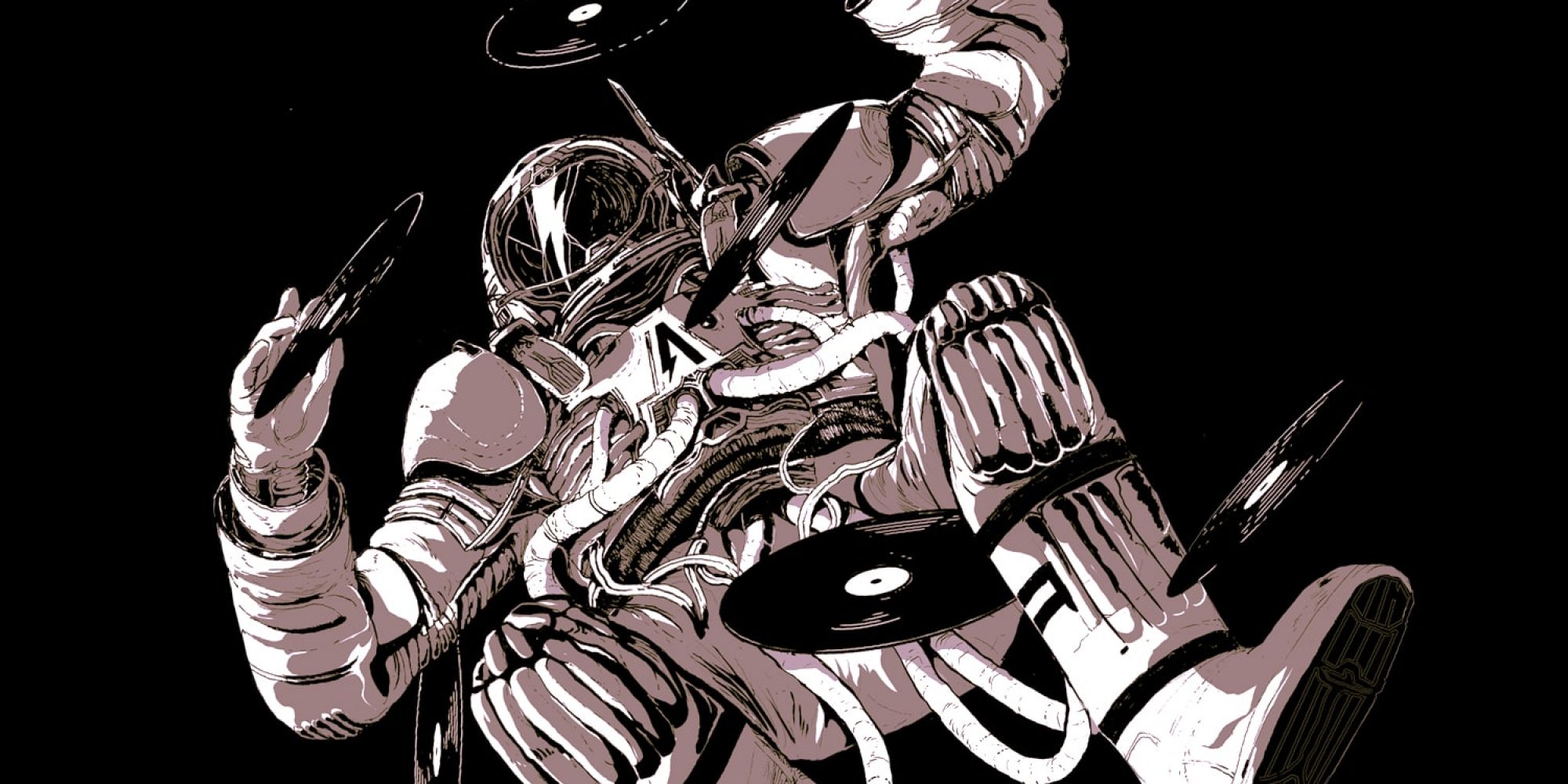 Atmosphere is a Bristolian Indie Rock and Alternative club night. As resident Graphic Designer for Atmosphere and Sabotage I was tasked with designing event posters and social media assets. Below are a collection of some of the work I created for them over the years.
Astronaut – Sept 2017
This weekly poster features a neon astronaut illustrated by Jono Kamester. I art-directed and composed the final poster and accompanying communications. The concept and direction was inspired by the revival of retro imagery surfacing at the time as well as inky detailing found in the Watchmen comics.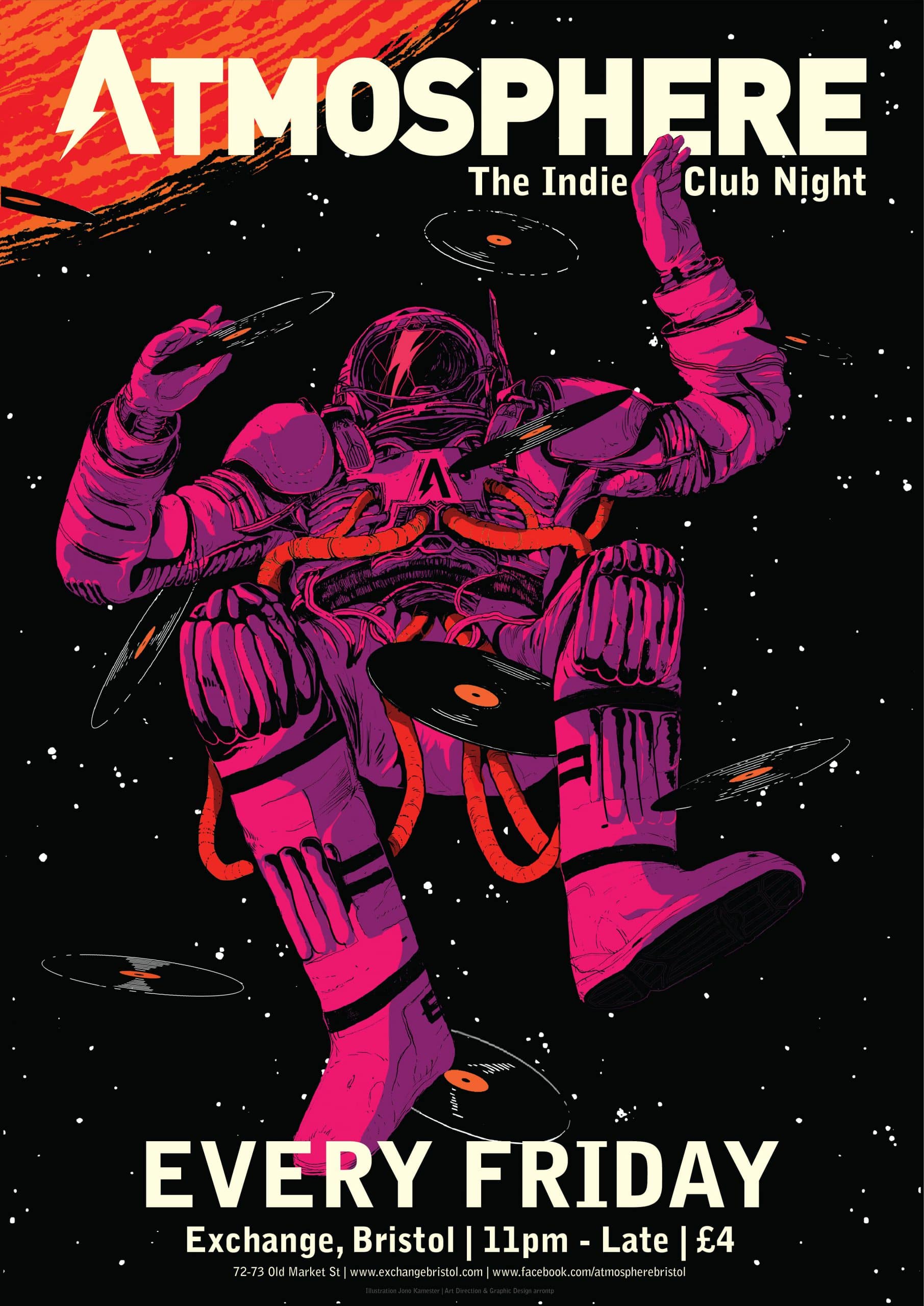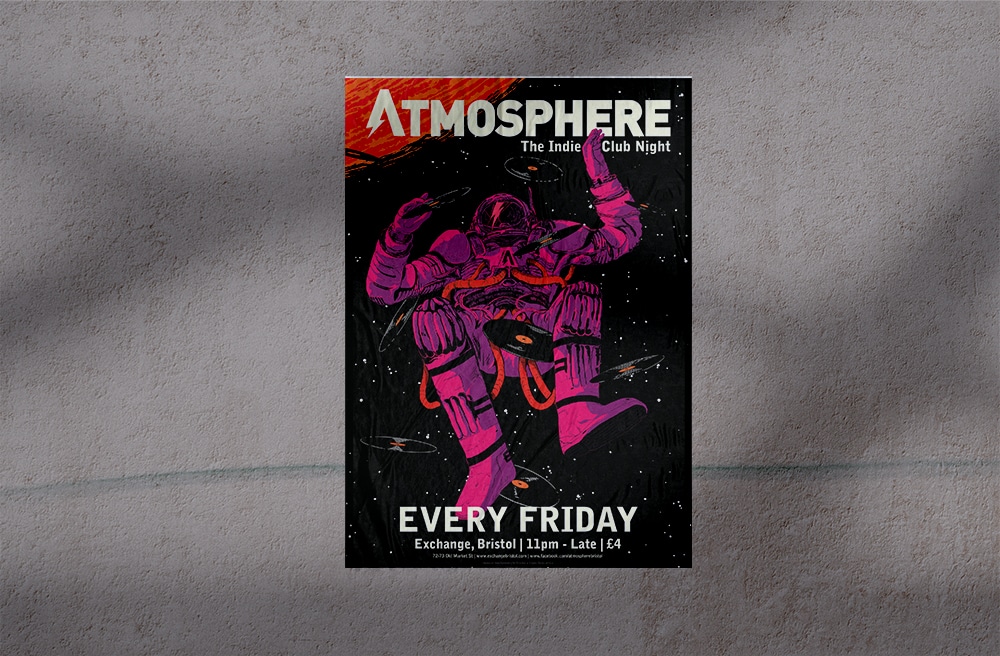 Sabotage – March 2018
A collaboration with Iwan Brock for an indie and punk rock night. The deign features a collage and grunge style with hand drawn and acetate lettering. The final outcome takes these DIY elements and presents them in a minimalist fashion.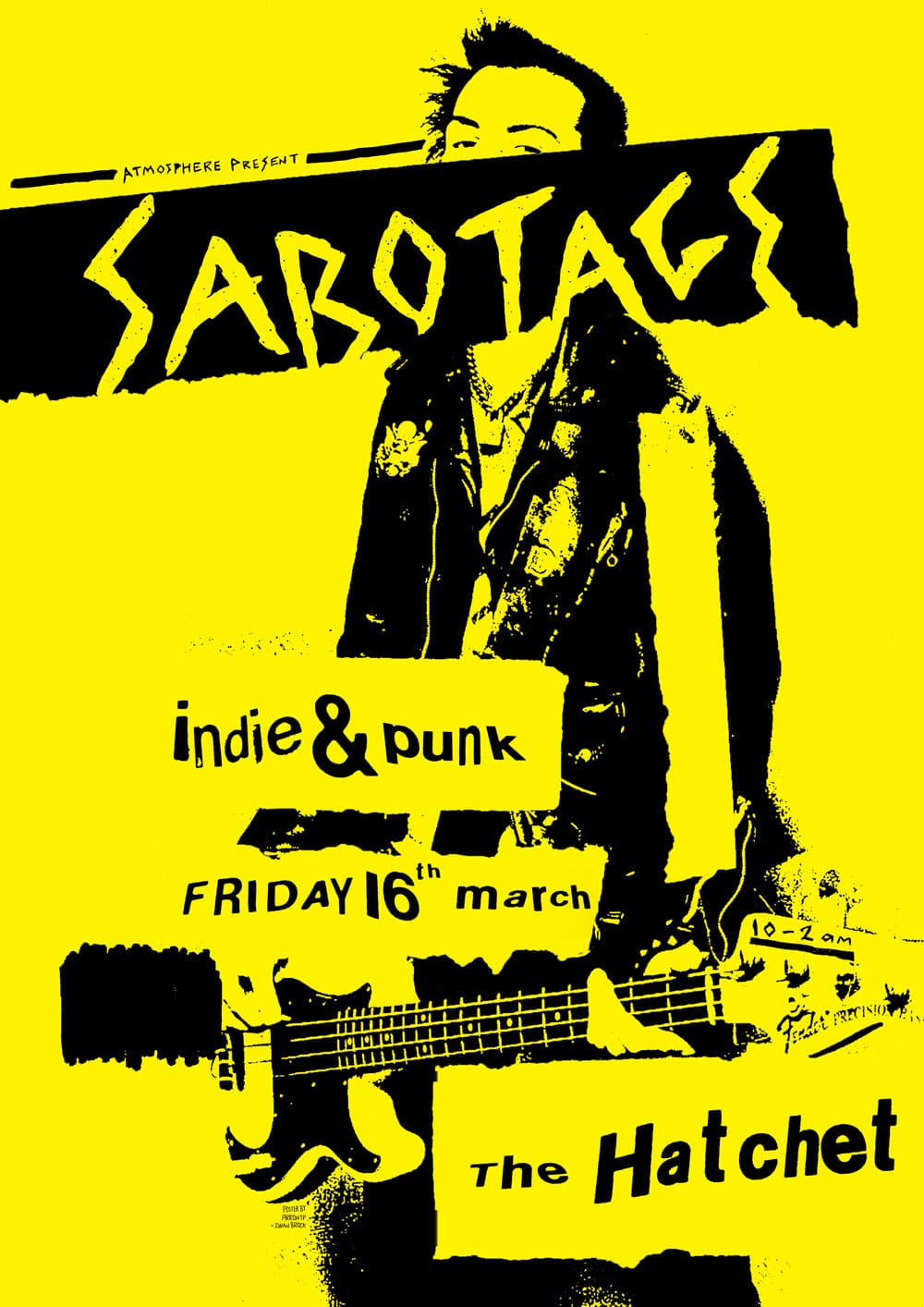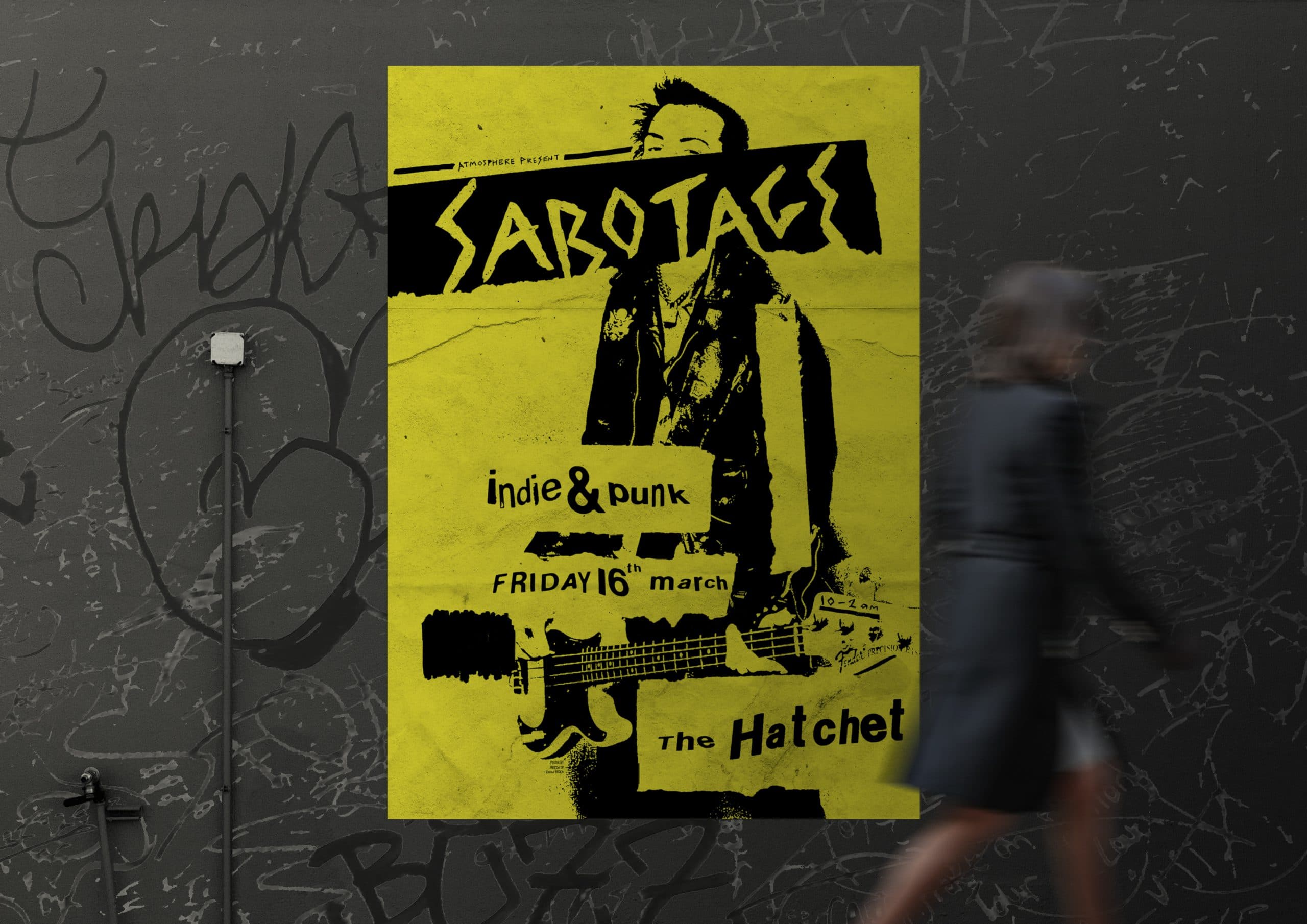 Old School Mixtape – Oct 2017
Kicking off a season of specials, this poster was designed for an event playing classic 80's and 90's anthems.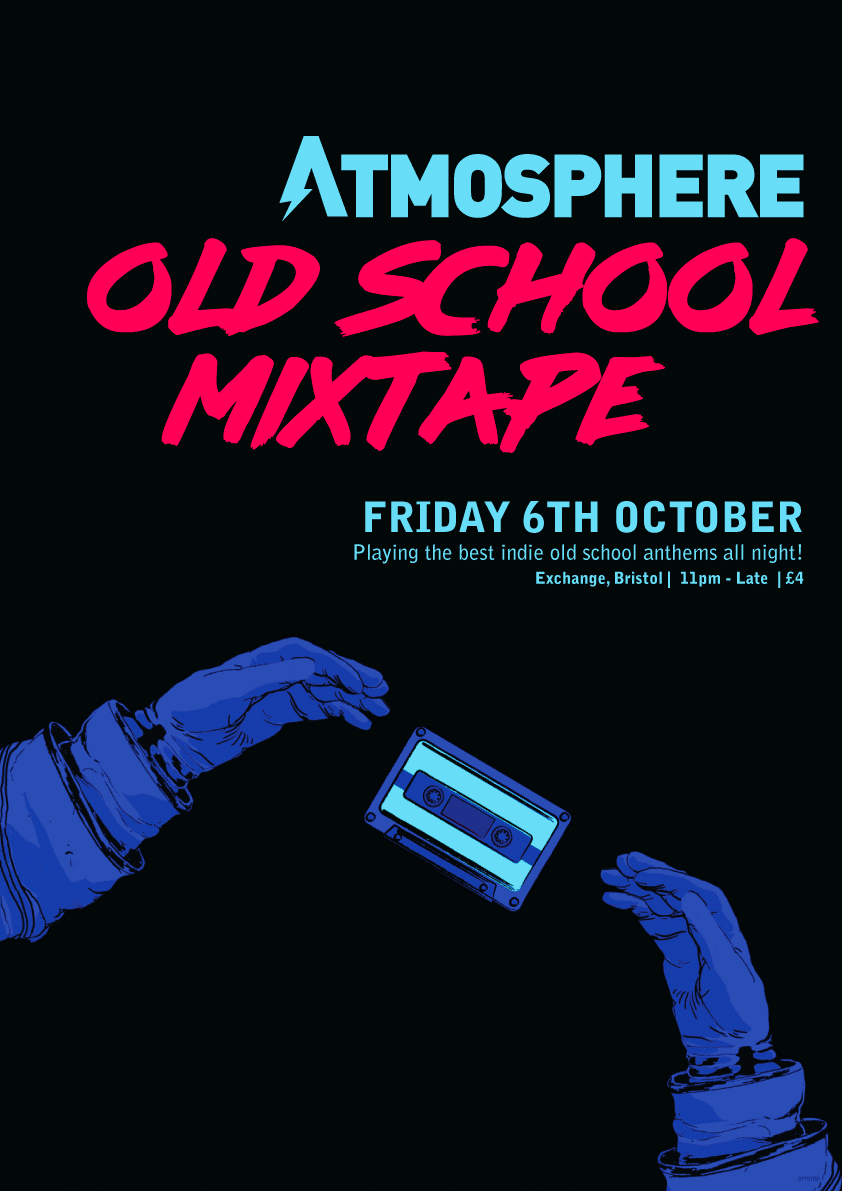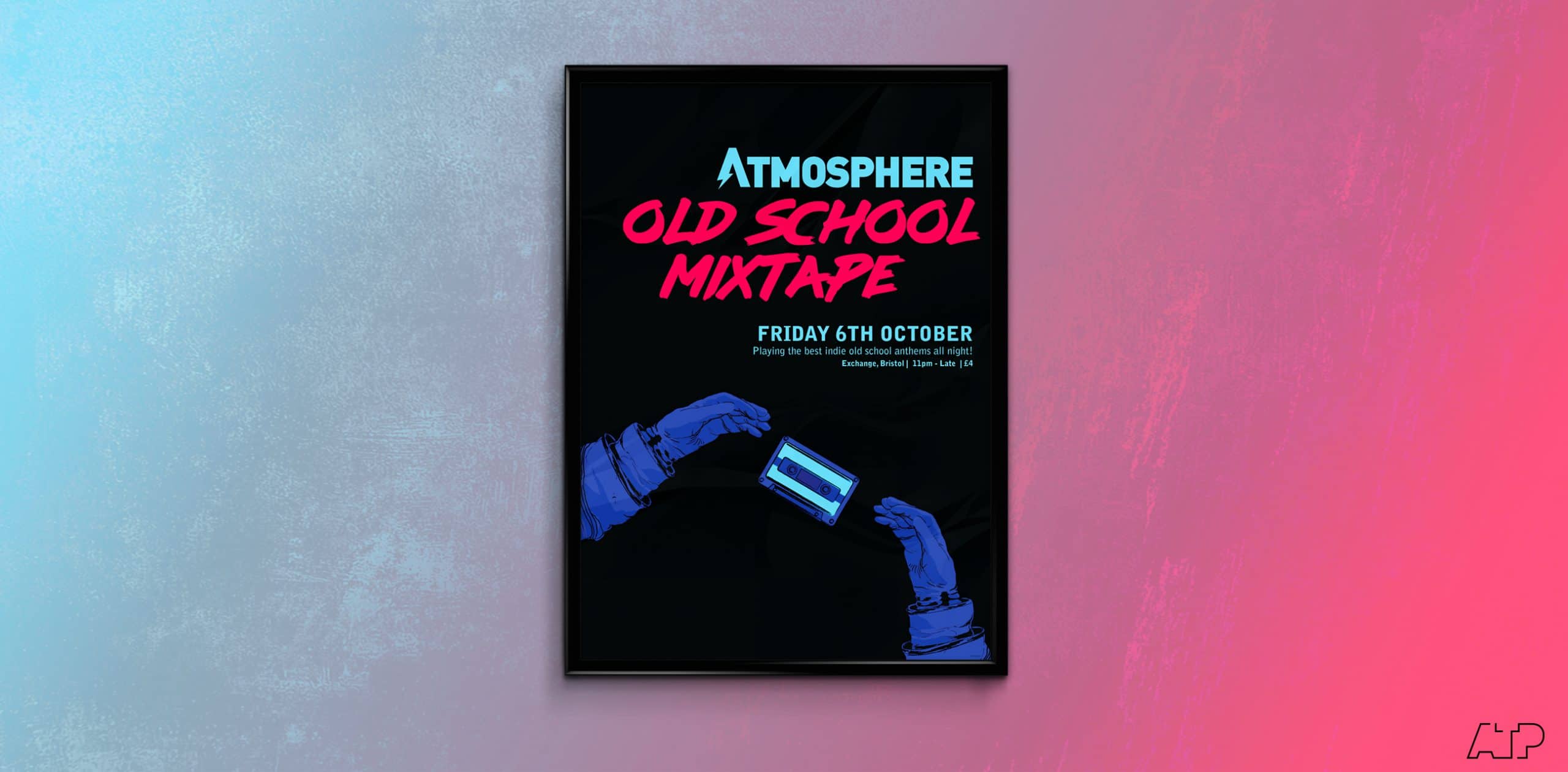 April 2017
Atmosphere's new logo became the focus on this poster with a reference to David Bowie who passed away a year prior.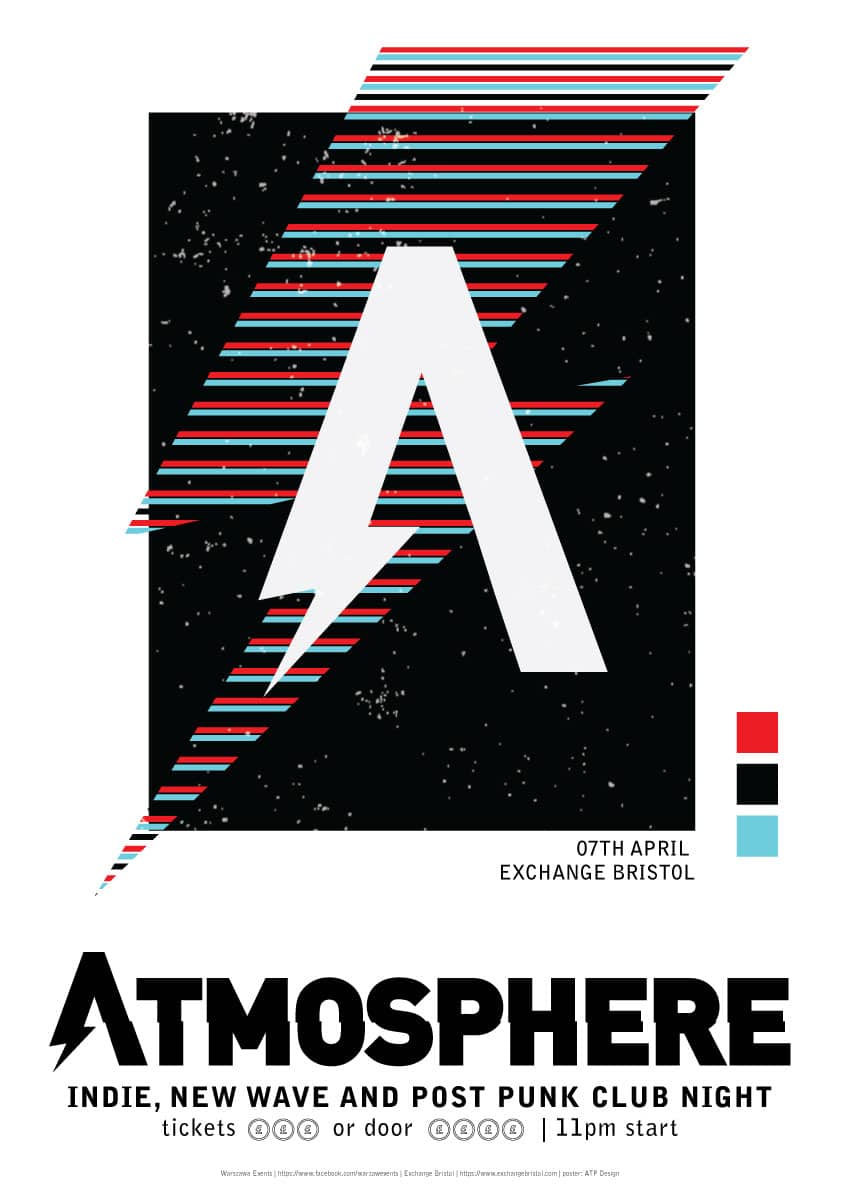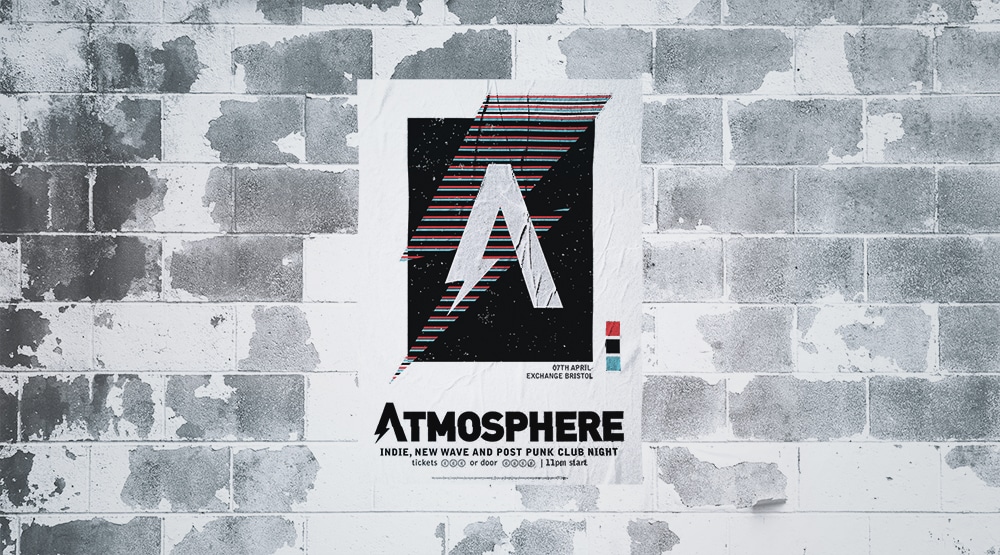 March 2017
Influenced by Jamie Reid's Sex Pistols Album artwork for Never Mind The Bollocks (1977). The iconic design is referenced along with Bowie's lightning bolt.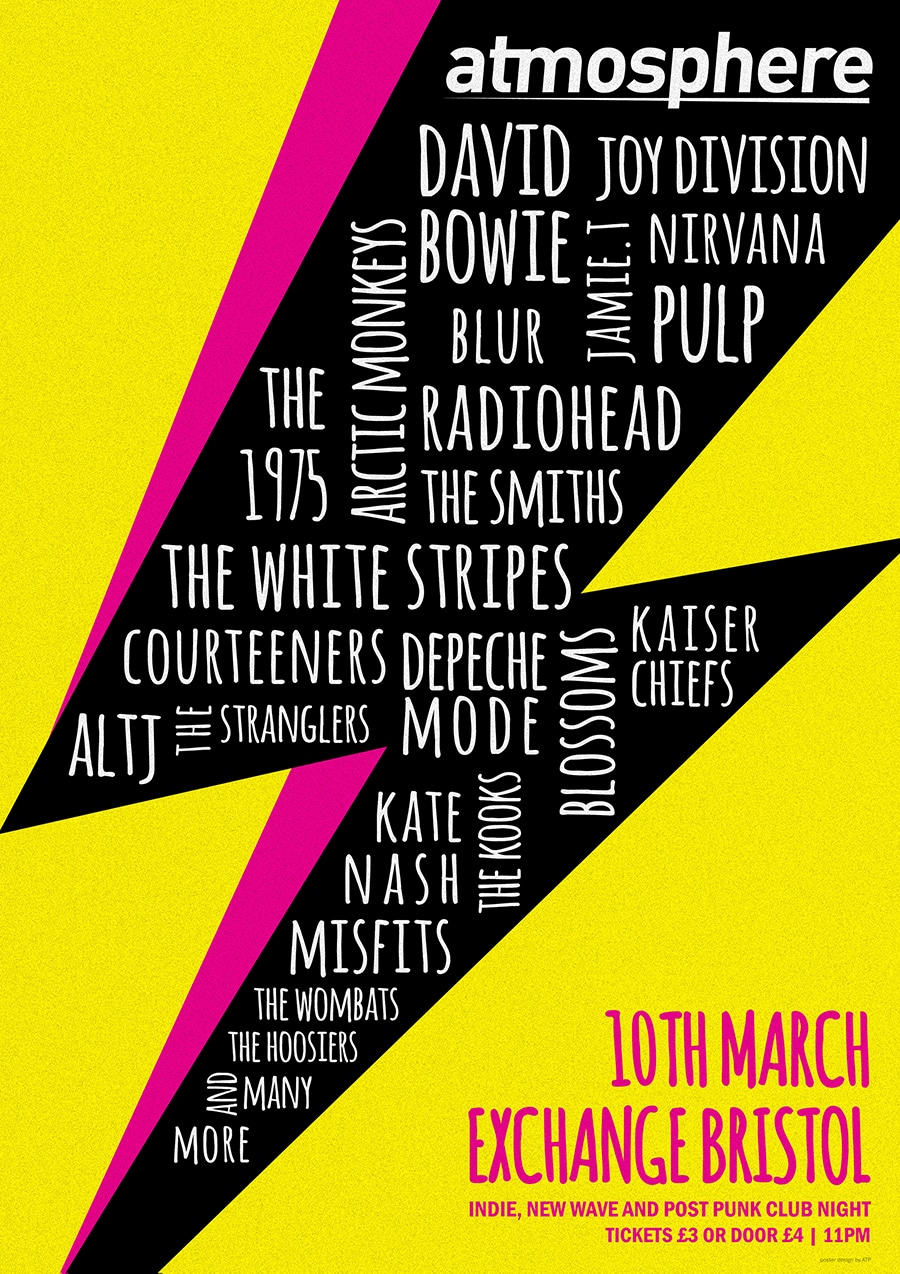 Freshers – Sept 2017
Atmosphere becomes an official freshers event at The Student Union, University of the West of England. The challenge with this poster was to adhere to The Student Union brand guidelines. Meaning the typeface, composition and branding are carefully considered to meet the needs of the organisation.