Lumin
A proof-of-concept IoT device that provides safety through navigation for road cyclists.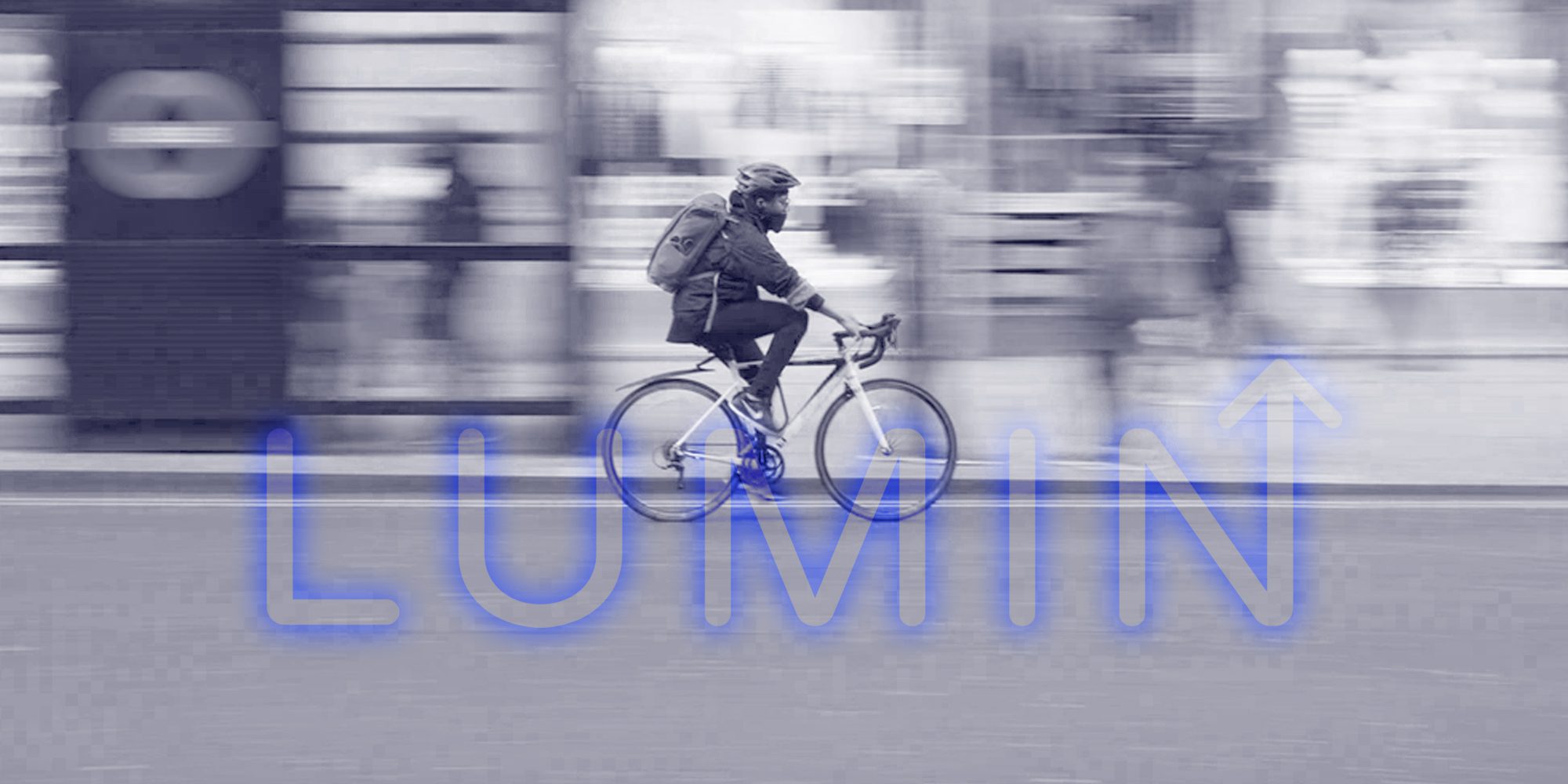 If you're not familiar with the term 'IoT', simply put, The Internet of Things is a connected network of devices and systems that talk to each other and ourselves to provide a service or complete a task. Smart Meters, Smart Watches, Smart Fridges are all examples of IoT. Lumin turns your bike into a Smart Bike.
The Problem
In recent years Britain has witnessed an all-time high uptake in cycling, with more than 2 million people cycling at least once a week. With ever increasing numbers comes the likelihood of increased accidents and novice riders on the roads.
Navigating can by tricky by bike, especially if the rider is new to an area. Riders now put themselves at more risks than ever before by having to constantly check their mobile phone maps and thus taking their eyes from the road.
These actions pose safety concerns for all road users and can create a feeling of unease and frustration to an already overloaded concentration from a cyclist.
Around 75% of fatal or serious cyclist accidents occur in urban areas and 75% happen at, or near, a road junction.

The Solution is Lumin
Lumin is a smart navigation aid that mounts on handle bars of any bike and directs the rider safely to their destination. A sharp laser-light projects directional arrows on the ground ahead. This improves safety for the rider as their full concentration can remain on the road in front.
This innovation also increases awareness for other road users too by reducing blind-spots – car drivers will see you coming.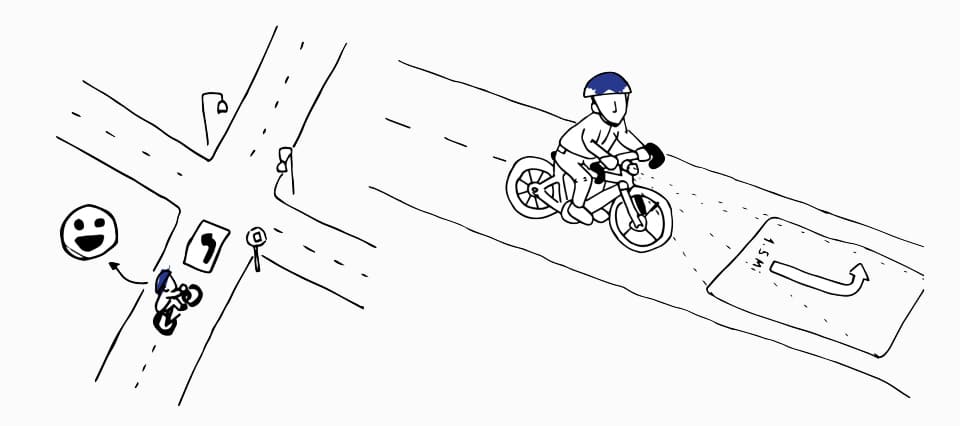 Competitor products mainly focus on navigation and do not consider the safety and visibility of other road users. Lumin plugs this problem once and for all, providing riders with the extra confidence by making their journey safer whilst reassuring them with clear directions.
How does it work?
Before setting off, a rider launches the Lumin app which connects to the Lumin device wirelessly via Bluetooth. The interface will allow the user to input their desired route and Lumin will handle the rest. Once a journey is complete, the user can review their statistics benefiting confidence in road cycling, health tracking, and useful navigational information.
The invention uses Arduino with a connected GPS module, Ethernet (to simulate mobile network), Bluetooth module, a servo and a laser light.

The micro-controller Arduino Leonard is used as the main construct. It's low-cost and easily expanded with modules for sensing and interacting with the physical world.
A mapping API is harnessed to define the route and extract turn-by-turn data.
The cyclist's position is constantly updated via the GPS module and sent in real-time to PubNub. The location is recorded in latitude and longitude values and then compared to the turn-by-turn data received by the Arduino from the mapping service. Further metrics are also relayed from the GPS, such as speed, elevation and orientation.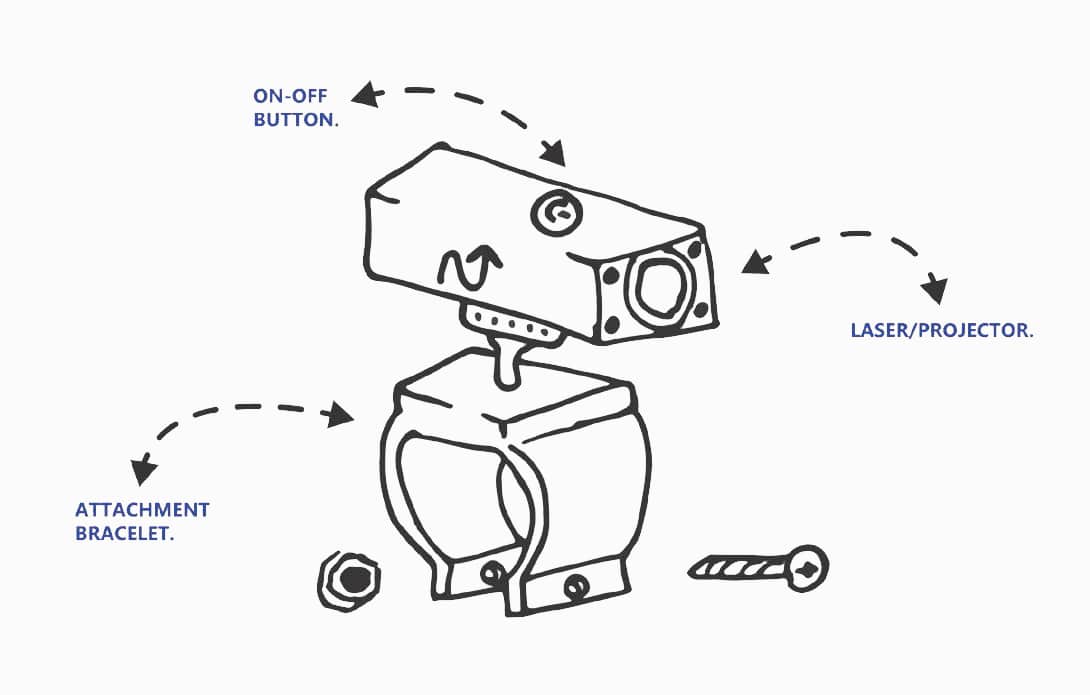 Credits
Azaz Afzal, Cristiano Almeida, Hamse Hussein, Max Saillard, Theng Yen Chen.