Next Stop
Thought provoking digital displays that motivate commuters and reduce stress on transport infrastructure.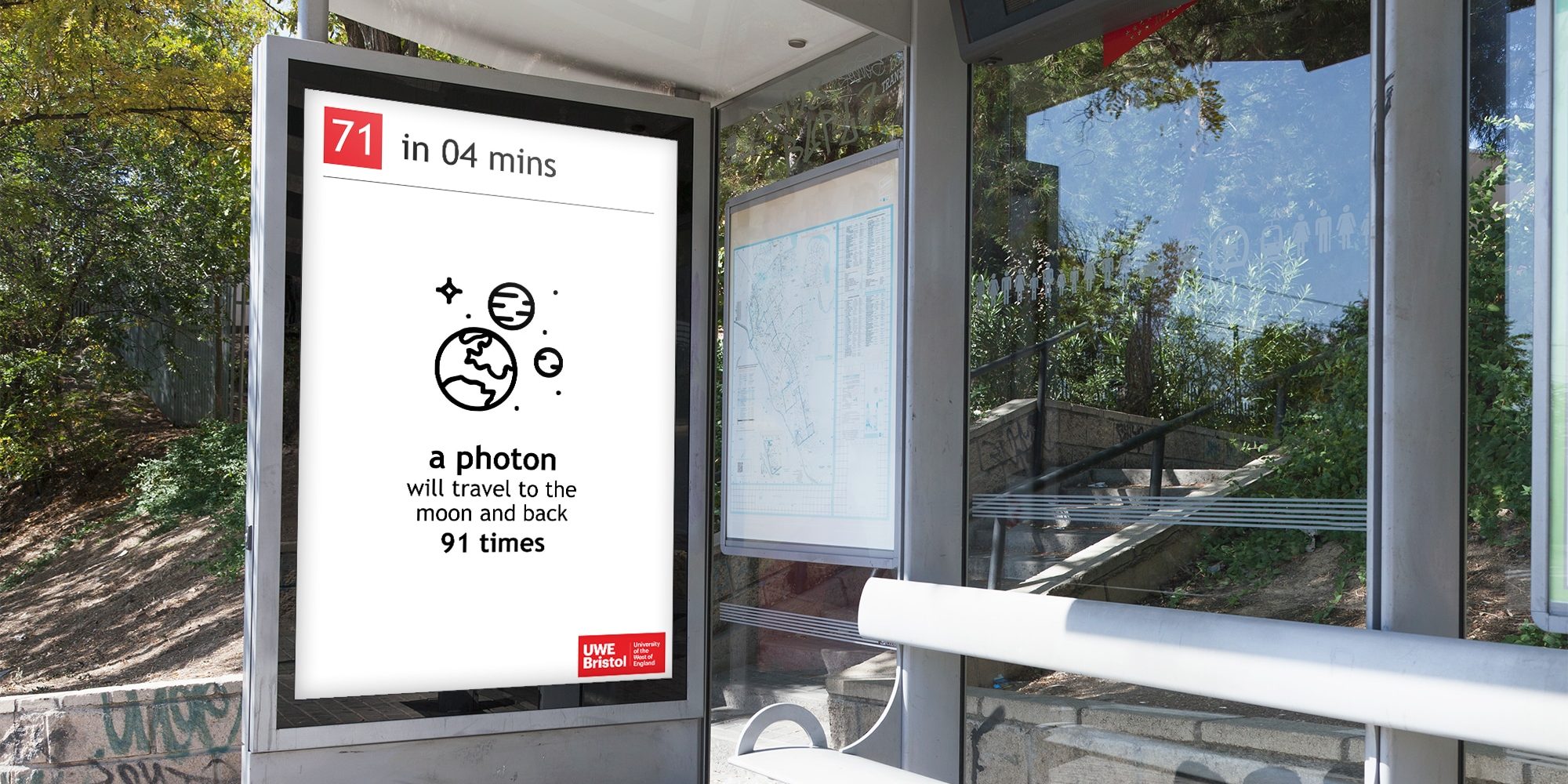 The Challenge
Investigate and propose a possible sustainable transport system that will benefit students, staff and the local community around The University of the West of England.
The Approach
Evidence Gathering
Research methods consisted of qualitative processes that capture existing users' perceptive views about public transport, its availability and the experience. This provided us with an insight into opinions from various people.
In addition to interviews we needed to plug holes in our knowledge; we looked at transport policies and existing low-tech and high-tech infrastructures already in place.
Analysis & Findings
Thematic analysis allowed us to identify common patterns and to assign possible meaning to results.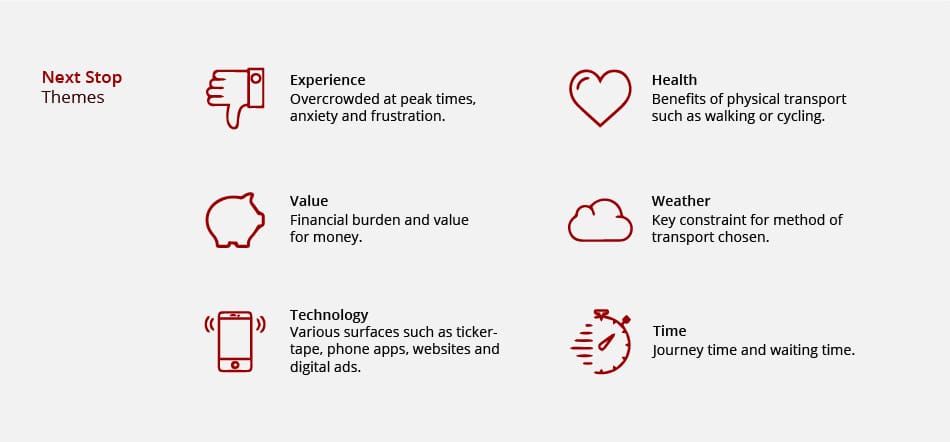 We found that a number of the people considered walking to the next stop if a bus was late or had a substantial waiting time. This poses an interesting psychological motivation – why walk when you'll be waiting the same amount of time?
Maybe the reason is the illusion of doing something instead of nothing? Or maybe it triggers a similar feeling to those who said they felt great/healthy/proud/awake after cycling or walking to university.
"Sometimes the people who live closer to UWE have more of a problem; these are the people who struggle with the use of public transport at peak times."
Ironically, the closer students are to their destination the more unreliable buses were at peak times.
The Solution
The final prototype utilizes existing digital display infrastructure as a thought provoking information system, which provides facts to commuters at they wait for public transport. The facts displayed are aimed to encourage physical activity or lighten the mood of frustrated bus users at a bottleneck of transport stress – identified in research.
Two types of animated information will be presented: motivation and humour. The humour category aims to reduce frustration and negativity for users by highlighting how long their wait for the next bus is and making it amusing. Whereas the motivation category encourages people to utilise their time better by walking a part of their journey.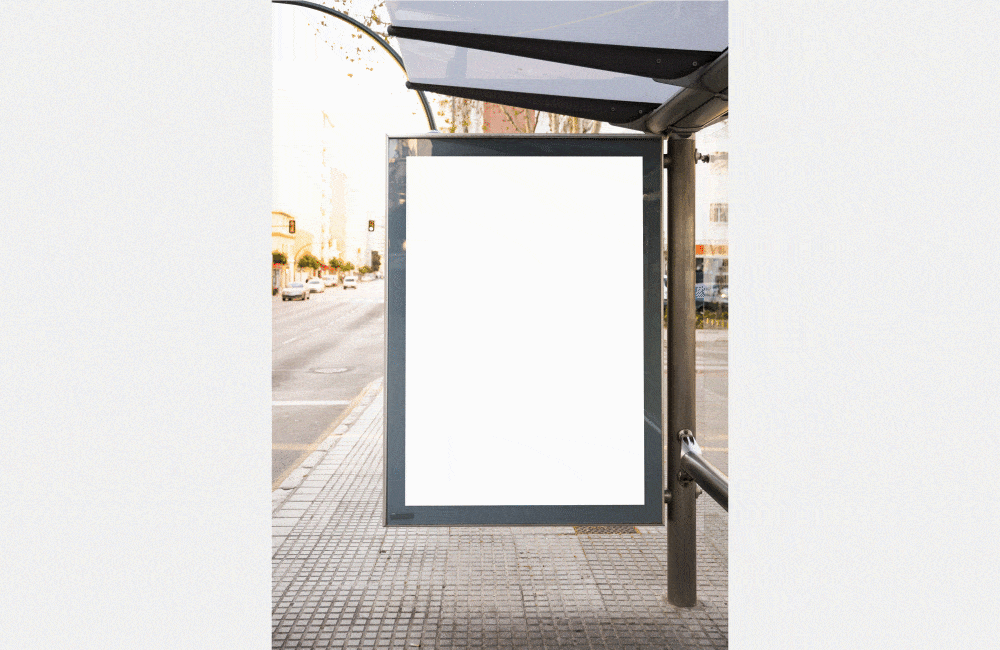 This meets the user needs in terms of a better experience on their commute to university. Even if the process only involves a small amount of walking, it will still be beneficial to their mindset and health.
A simple, low-cost solution like this can be implemented easily and impact local transport stresses among local commuters.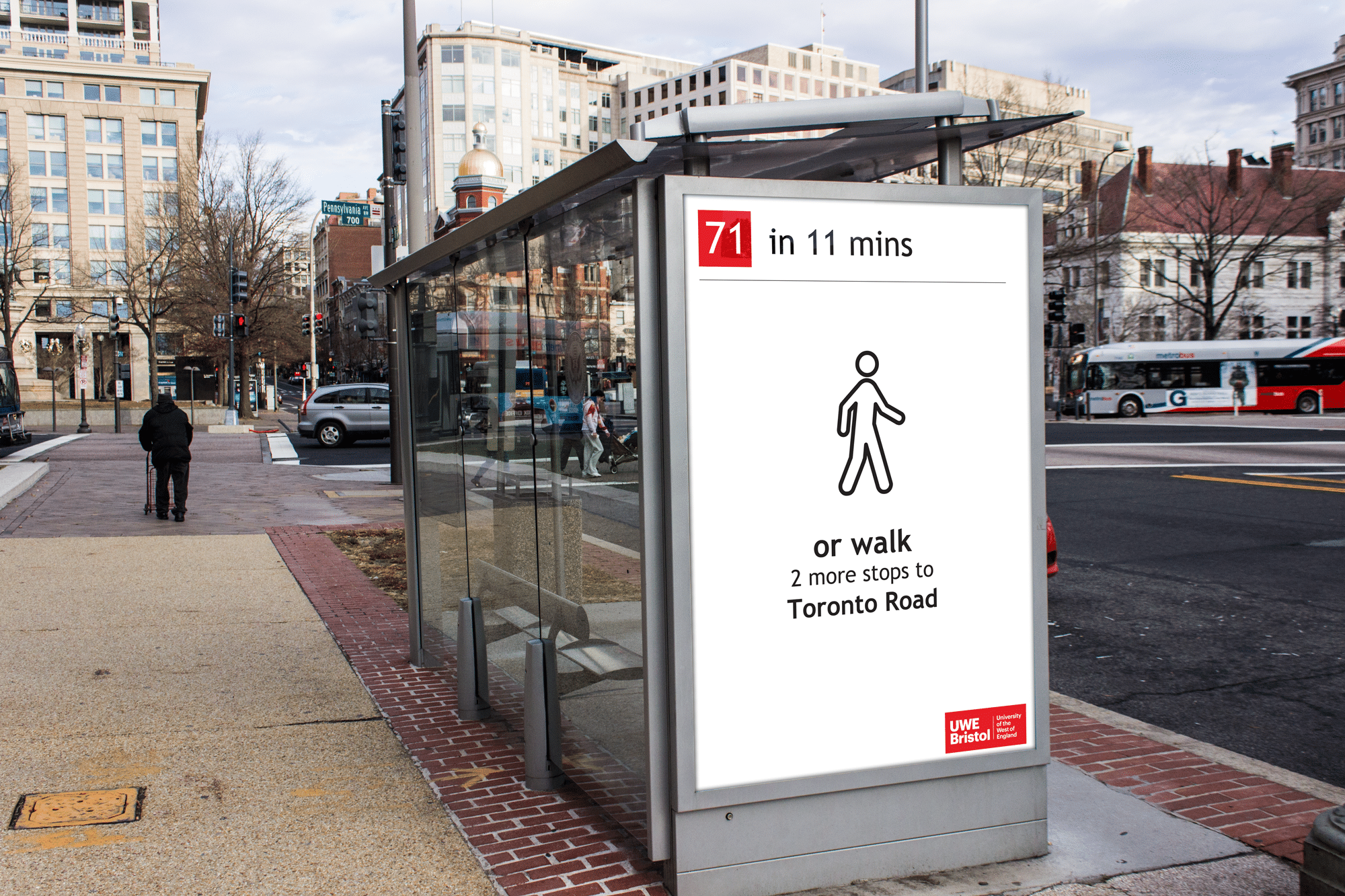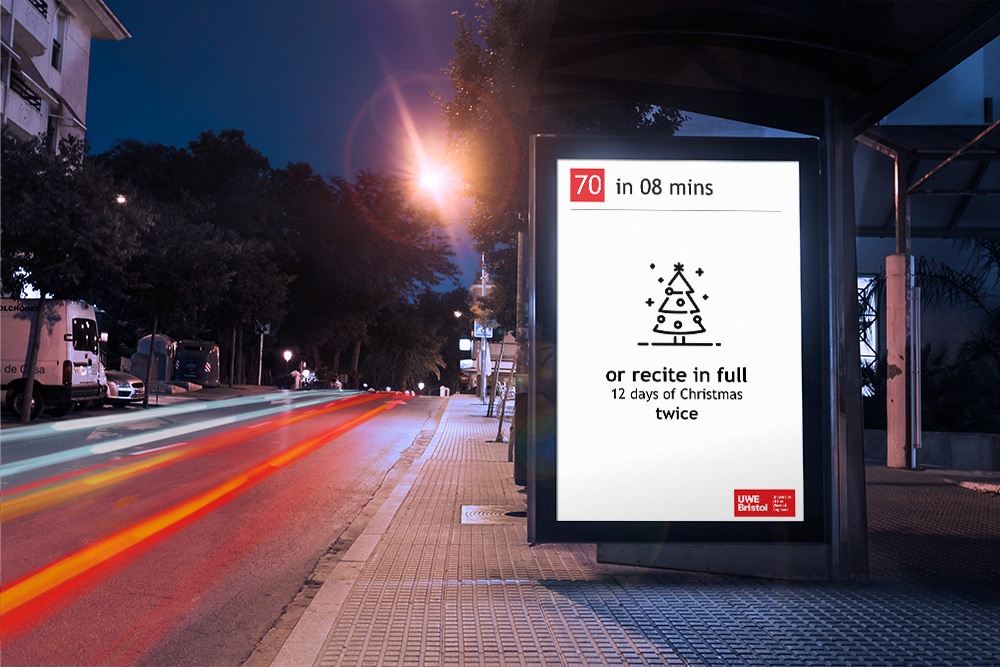 Credits
Max Adams, Eleanor Gillespie, Eleanor Johnson.