Hello,
Bonjour,
Shwmae!
I'm Arron, a designer and developer based in Bristol.
Curiosity
Saved The Cat
The rumours are true.
I am a freakishly design-driven developer who has a deep interest in helping craft successful products that put the wow in mewow.
Okay, forgive me, that's one of my nine lives lost.
There's no secret. I combine my design chops with writing code. I don't compromise on the details that matter. These include Performance, Accessibility, Usability, Good Design and User Experience.
Whatever the project, I can be found bridging the gap between disciplines. Drawing on my six years experience working in different roles within the design and web industry, I have the knowhow to help you achieve your project goals.
Skills
Digital Design
Front-end Developer
Art Director
Branding
User Experience
Creative Thinker
Accessibility
Sustainable Dev
Recent Web
Projects
Alfie Templeman X Minecraft
360 / Front-end Development
Aitch – Close To Home
Front-end Development
Sam Smith – Love Me More
Design / Front-end Development / UX
George Ezra – Gold Rush Kid
Front-end Development
Lime Venue Portfolio
Art Direction / Front-end Development / Sustainable Dev
Chartwells
Front-end Development
UMG Green Challenge
Design / Full-Stack / UX
Harboured Reality
AR / Full-Stack / Interaction Design / UX
Recent Design
Projects
Blue Cross: How to pick a winning greyhound
Advertisement / Graphic Design
Radicle
Branding / Graphic Design
Logofolio
Branding / Graphic Design
Races EP Cover
Graphic Design / Promotion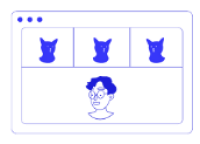 I have availability for your next web or design project. Get in touch, I won't bite!
Ready when you are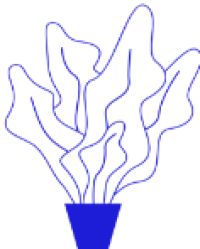 I don't always have the time to update my portfolio (because I'm working with some cool cats obvs) but you can view some of my older projects here.
View archive
The Cool Cats
I have worked on projects from local organisations to global brands. Whether within agencies or as freelance I have had the pleasure to collaborate with amazing people and teams. You may recognise some of them below.
Get to know me
Stanley Kubrick Films
Smell of bread baking
Creating.. Creating Stuff
Brutalist Architecture
90s Sketch Shows
Swiss Typography
A crisp bevvy
A strong Oak
British Summer Time
Muddy Festivals
Freddos (when they were 10p)